INTER MILAN HOME KIT 2020/2021
SIZE GUIDE
INCHES

PRODUCT  LABEL

S

M

L

XL

2XL

3XL

CHEST

35 – 37.5

37.5 – 41

41 – 44

44 – 48.5

48.5 – 53.5

53.5 – 58

WAIST

29 – 32

32 – 35

35 – 38

38 – 43

43 – 47.5

47.5 – 52.5

HIP

35 – 37.5

37.5 – 41

41 – 44

44 – 47

47 – 50.5

50.5 – 53.5

CENTIMETRES

PRODUCT  LABEL

S

M

L

XL

2XL

3XL

CHEST

88 – 96

96 – 104

104 – 112

112 – 124

124 – 136

136 – 148

WAIST

73 – 81

81 – 89

89 – 97

97 – 109

109 – 121

121 – 133

HIP

88 – 96

96 – 104

104 – 112

112 – 120

120 – 128

128 –136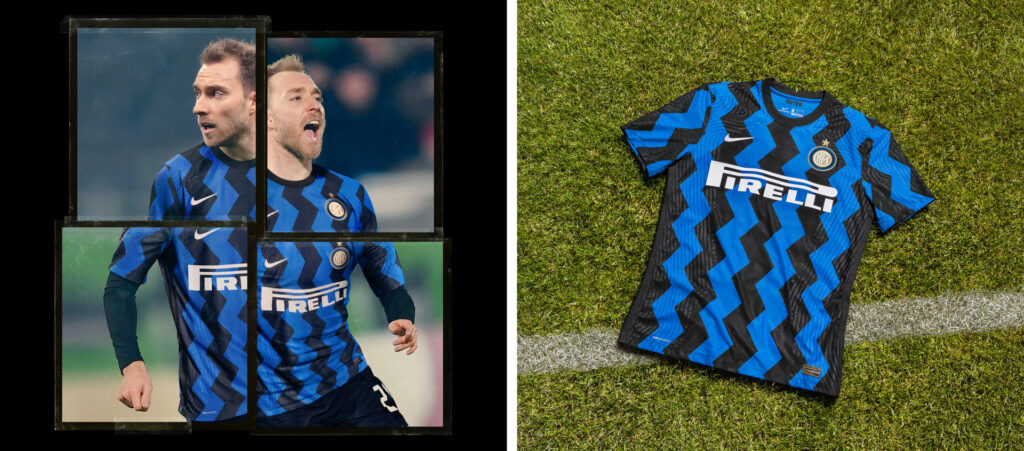 Inter Milan Home Kit 2020/2021
The new Internazionale 2020-2021 home kit is inspired by the pioneering work of Milanese designers in the 1980s, Inter's new home kit celebrates the city through a striking aesthetic that symbolizes the shared identity of the club and the people it represents.

The Nike Inter Milan 20-21 home kit will of course be black and blue, as is tradition. There's a catch however: instead of straight lines, the stripes on the Inter 2020-21 home shirt will follow a zig-zag pattern.

Overall, the look is similar to the 2010-11 shirt – exactly ten years after it was released this seems like a fitting tribute to the shirt and the legendary team that donned it.
SPECIFICATIONS
Standard fit for a relaxed, easy feel.

100% recycled polyester.

Machine wach.

Imported.

Colour Shown: Blue Spark/White.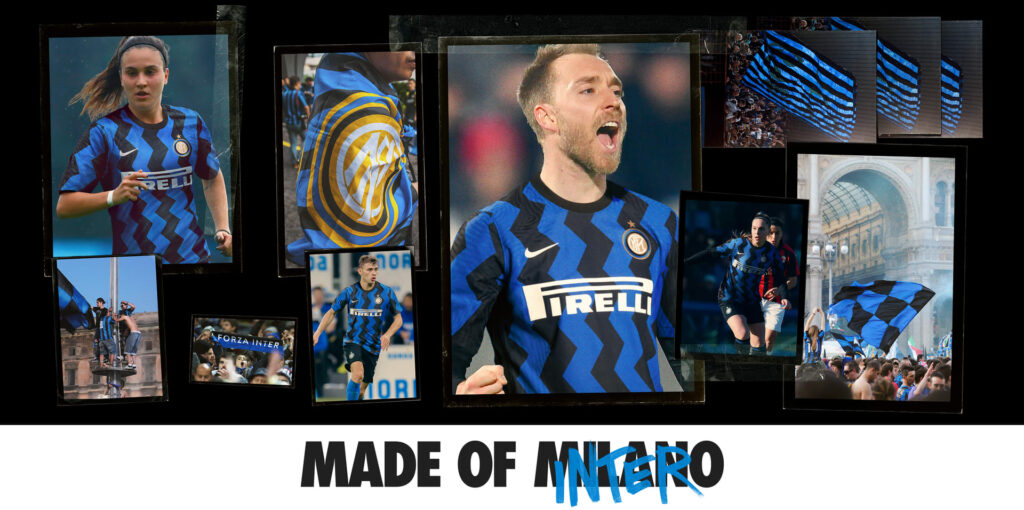 Club Football Teams – Men's Kits and Jerseys
National Football Teams – Men's Kits and Jerseys