FC BARCELONA HOME KIT 2020/2021
SIZE GUIDE
INCHES

PRODUCT  LABEL

S

M

L

XL

2XL

3XL

CHEST

35 – 37.5

37.5 – 41

41 – 44

44 – 48.5

48.5 – 53.5

53.5 – 58

WAIST

29 – 32

32 – 35

35 – 38

38 – 43

43 – 47.5

47.5 – 52.5

HIP

35 – 37.5

37.5 – 41

41 – 44

44 – 47

47 – 50.5

50.5 – 53.5

CENTIMETRES

PRODUCT  LABEL

S

M

L

XL

2XL

3XL

CHEST

88 – 96

96 – 104

104 – 112

112 – 124

124 – 136

136 – 148

WAIST

73 – 81

81 – 89

89 – 97

97 – 109

109 – 121

121 – 133

HIP

88 – 96

96 – 104

104 – 112

112 – 120

120 – 128

128 –136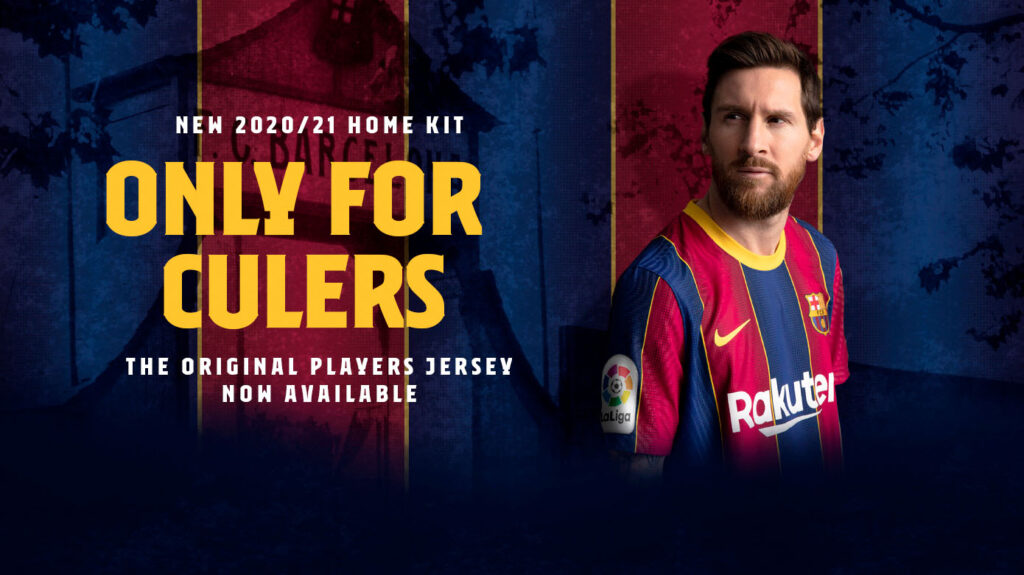 FC Barcelona Home Kit 2020/2021
Barcelona's new 2020-2021 home jersey introduces a classy look that's inspired by the 2011 Champions League winning shirt as well as the club's successful 1920s period.

It's the ten-year anniversary of the 2010-11 season, which saw Barcelona win the league and Champions League. Similar to the classy kit worn that season, the new Barcelona 2020-2021 home kit has a yellow crew-neck collar and two red stripes on the front, back and sleeves.

Inspired by the 1920s (as per SPORT's story from last year), there are thin gold stripes that appear between the traditional blue and red on the FC Barcelona 20-21 kit. There's a subtle halftone gradient towards the sides of the stripes.
SPECIFICATIONS
Slim fit for a tailored feel

100% recycled polyester

Machine wash

Imported

Colour Shown: Deep Royal Blue/Varsity Maize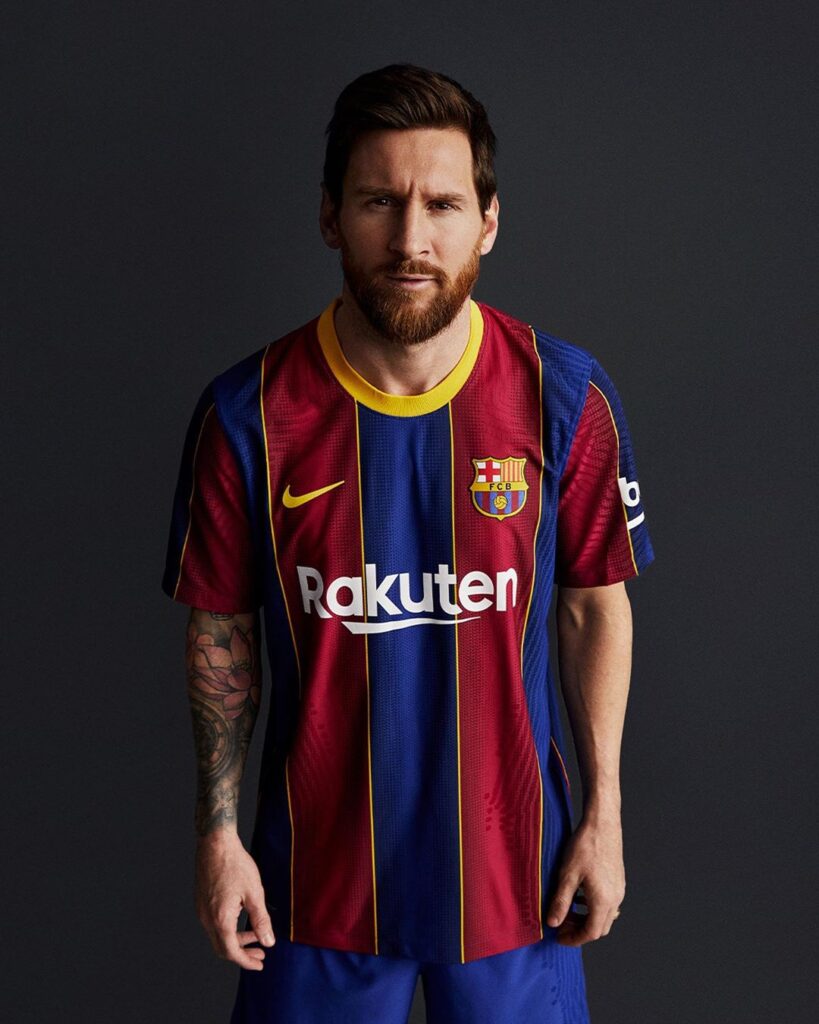 Club Football Teams – Men's Kits and Jerseys
National Football Teams – Men's Kits and Jerseys