CHELSEA FC AWAY KIT 2020/2021
SIZE GUIDE
INCHES

PRODUCT  LABEL

S

M

L

XL

2XL

3XL

CHEST

35 – 37.5

37.5 – 41

41 – 44

44 – 48.5

48.5 – 53.5

53.5 – 58

WAIST

29 – 32

32 – 35

35 – 38

38 – 43

43 – 47.5

47.5 – 52.5

HIP

35 – 37.5

37.5 – 41

41 – 44

44 – 47

47 – 50.5

50.5 – 53.5

CENTIMETRES

PRODUCT  LABEL

S

M

L

XL

2XL

3XL

CHEST

88 – 96

96 – 104

104 – 112

112 – 124

124 – 136

136 – 148

WAIST

73 – 81

81 – 89

89 – 97

97 – 109

109 – 121

121 – 133

HIP

88 – 96

96 – 104

104 – 112

112 – 120

120 – 128

128 –136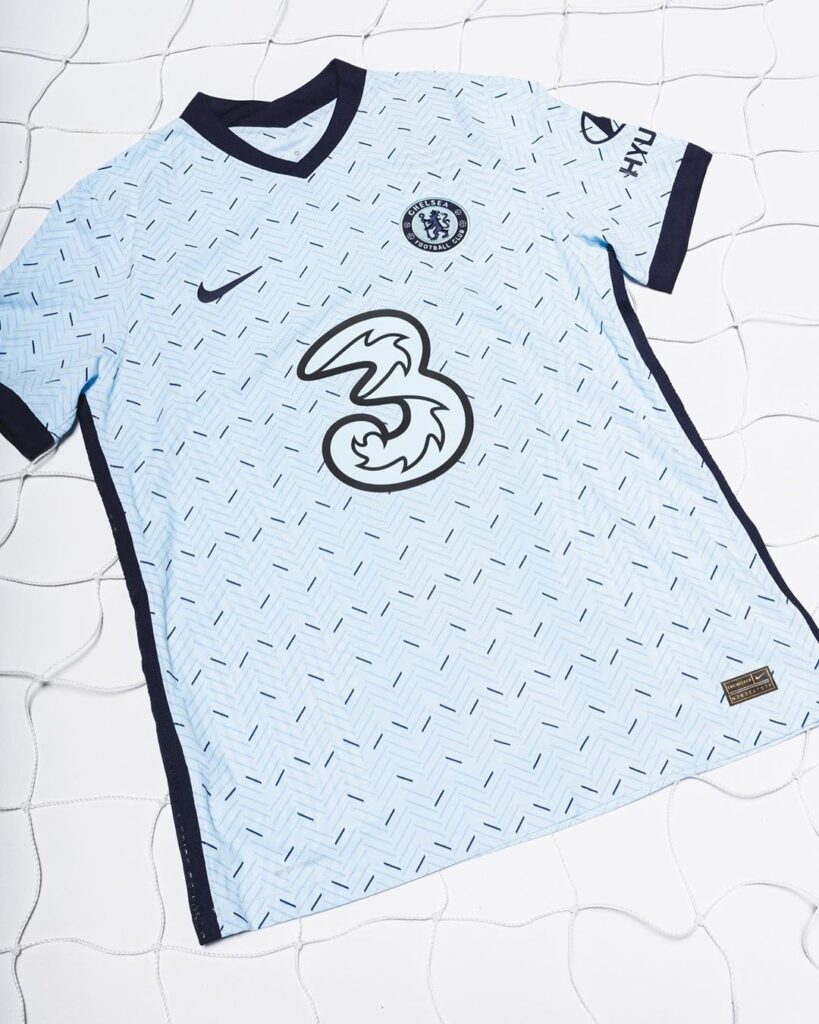 Chelsea FC Away Kit 2020/2021
The new Chelsea 20-21 away shirt brings an interesting scheme. Predominantly 'cobalt tint', which is a bright and relatively pale blue, the logos on the Nike Chelsea 20-21 away football shirt are 'blackened blue', a very dark blue.

In terms of design, the new Chelsea away jersey features a very similar graphic to the home shirt. The lateral stripes with the 'Pride of London' text detail and the sleeve cuffs are the same as on the home as well. Just the collar is different as it's a v-collar rather than a crew neck.
SPECIFICATIONS
Standard fit for a relaxed, easy feel.

100% recycled polyester.

Machine wach.

Imported.

Colour Shown: Cobalt Tint/Blackened Blue.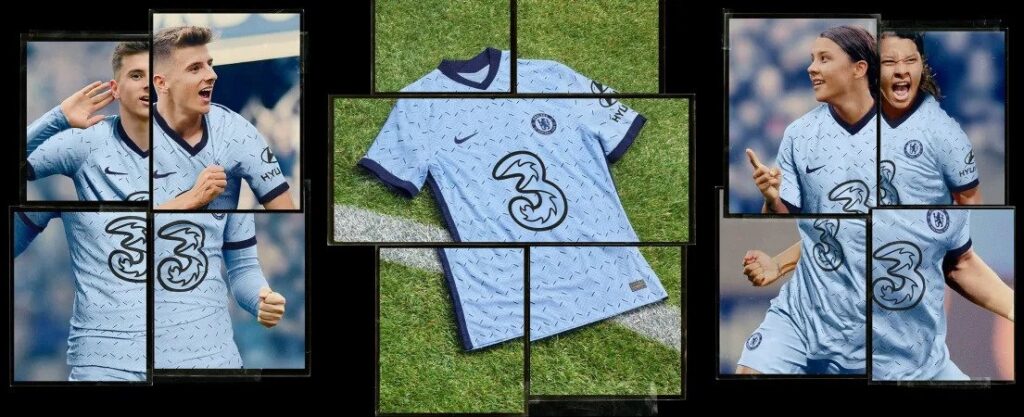 Club Football Teams – Men's Kits and Jerseys
National Football Teams – Men's Kits and Jerseys